Purchase The Art of Irresistible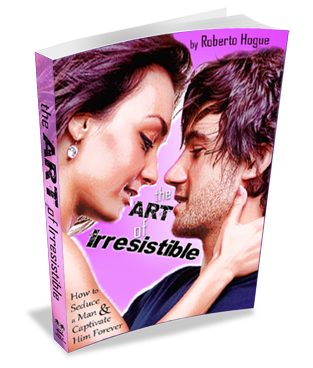 NEW FOR: The Art of Irresistible has been revised and expanded with tons of all-new secrets on how to captivate the perfect man and keep him forever!
You are about to embark on an exciting new journey of flirting and fun with someone you can really put your heart into. Not only that, if you put many of the ideas in this book into practice, you will soon discover every aspect of your life getting better. This ain't your regular old dating and relationship guide! The Art of Irresistible will give you new perspective on all of the people in your life.
Create deeper relationships with friends and family
Design a more satisfying life
Find the inspiration to follow your dreams
Understand what real love truly feels like
Click on the Orange button below.
It will take you to the 100% secure order page.

Internet safety alert!
The order page will look like this: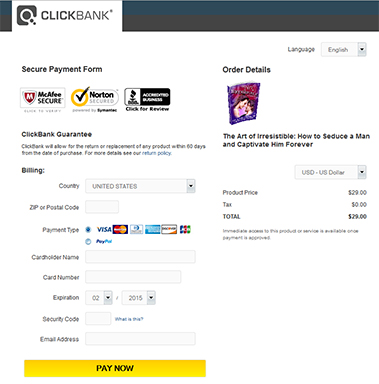 Once you put in your info, you'll be whisked immediately to the MEMBER'S ONLY page where you can download The Art of Irresistible 2.0: How to Seduce a Man and Captivate Him Forever and start reading it right away.
Please note: Pay attention to where the file gets saved on your computer so you can find it!
The purchase shows up as CLKBANK*COM on your credit card statement.
Got Questions? Check out the Frequently Asked Questions page.
Clickbank.com Secure Checkout: Order Securely 24 hours a Day, 7 days a Week,
365 Days Per Year. VeriSign Trusted checkout. 100% guaranteed.