How do I get the bonus books that come with my purchase?
The process is easy!
I'm proud to offer two amazing guides with your purchase of The Art of Irresistible.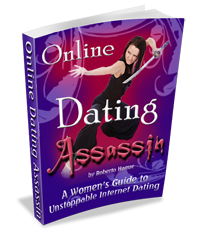 The first one, Online Dating Assassin, gives you all the things you need to get started online dating.
Many people are terrified of putting themselves out there publicly like that, but the reality is:
Everyone is dating online!
It's like a massive party where available people congregate and introduce themselves. Never in the history of mankind has getting a date been so easy. So don't get left behind and uncover all the secrets to make a profile that the perfect man can't resist!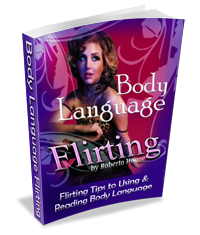 My next book, Body Language Flirting, has everything you need to know how to flirt like a diva.
The reality is that flirting is not only fun, it's mandatory! Men love to be flirted with as much as you do and the better you are at it, the more amazing your relationships remain.
Imagine that: if you've ever asked the question, "How do I keep my relationship fresh and exciting?" The easiest answer is to always be flirting. Period! In this guide you will see you you can keep his eyes only on you by making him feel endlessly desired. It's a beautiful thing!
They won't be available forever
While I'm developing new books for my clients, they will be made available as free bonus books that come with your purchase of The Art of Irresistible. If you see a bonus book that you might like, you should buy it right away.
There is no guarantee that the same free eBooks will be available later on. What does that mean to you? That pretty much means that along with your purchase of The Art of Irresistible, you will also be given access to great complete books that I'm either building a website for or putting the finishing touches on so their not quite up to my standards to offer them as separate products.
…however, there is no way to tell how much longer the particular free bonus book will be available with your purchase. So if you see something you really want to know about, order quickly before it is taken down and another bonus eBook is put in it's place.
There will probably always be free bonus ebooks offered with your purchase of this book because I'm always researching to better The Art of Irresistible. The bonus books represent the questions I get from clients. If enough people are having problems, then it's a worthy topic for an eBook.
Once you make your order through Clickbank (our credit card processor), you will be taken to a page with links to download the book and any bonuses available as well as other resources for dating and relationships that you might find helpful.